Meet Our Students
Southeast Stories
Thousands of Southeast students have been able to achieve success in a multitude of different ways. Whether through GED opportunities, career training and placement, transfer or traditional methods, our students success stories have always been our shining beacon that we couldn't be more proud of. Please review some testimonials from recent students below: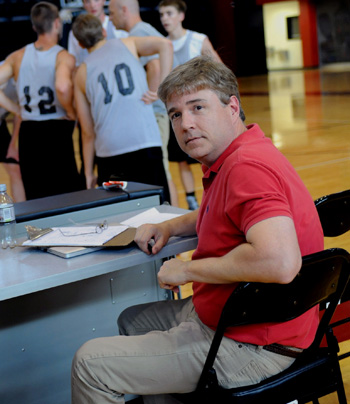 Part of summer for me in the early 1980s meant traveling to Southeast Kentucky Community and Technical College four days a week, which turned out to be such a wonderful experience that I went back for three straight years.

By attending summer school and taking a few night classes, I was able to enter Eastern Kentucky University as a sophomore, only a few months after my high school graduation. It turned out to be a fabulous way to start my college experience and helped me prepare for what was to come in college. Those summers served as a painless, and often fun-filled introduction to college life and the expectations that come with being a college student. My English II class with Deborah Yetter, a future award-winning Louisville Courier-Journal reporter, helped challenge and shape me for my own career in journalism. Elijah Buell introduced me to computers in his class, helping prepare me for the many changes in technology that I would encounter throughout the years. Professor John Presley guided me and my classmates through the fascinating history of our nation, important information that I would need to know in dealing with political issues.

Current high school students have a much easier route than I did 30 years ago through dual credit classes offered at Harlan County High School and at other area schools, saving both time and money. Southeast Kentucky Community and Technical College continues to be a great way for those living in the region to begin college, either straight out of high school or as a place to return to school after years away. One can fulfill all the requirements of many programs at Southeast or it can be a starting point for many other potential careers.

I am happy I took advantage of what the college had to offer. As a working journalist for a quarter of a century, I know quality when I see it, and I must say, Southeast is a jewel for our area. I urge everyone to take advantage of what it can offer. The folks at Southeast work hard to make lives more meaningful and brighter. I suppose the school's slogan is certainly appropriate: Southeast opens the door to your bright future! It did for me
Let me begin by saying Southeast Kentucky Community and Technical College will always be in my heart. It s a special place, a place where I was introduced to the technology that would lead me to where I am today. From the first day on campus, I was able to work and learn under some of the very best instructors anywhere. They taught me the value of hard work and inspired me to set lofty goals that I would one day be able to achieve.

For those prospective students wondering if a community college is right for you, come visit Southeast. I guarantee that spending a few minutes on one of the five beautiful campuses and meeting with faculty will have an influence on your life. I am honored to call myself a Southeast graduate; it was the perfect place for me to attend, to learn and to explore!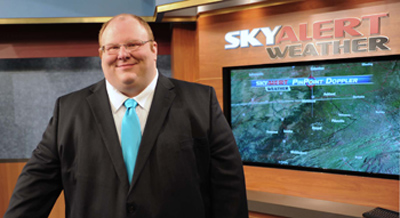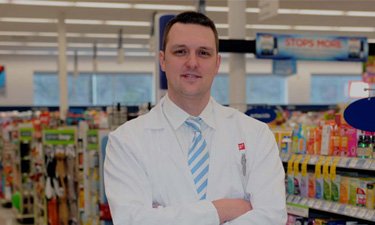 Southeast's small class sizes and family atmosphere make it easy to succeed. Students are as prepared for their degrees as if they attended a four year university. Southeast is a great transition to make for high school graduates who are undecided about their future. Students can work on general courses while checking out Southeast's excellent pre-professional and work training programs.
I obtained my pre-pharmacy requirements at Southeast and went on to complete my doctor of pharmacy degree at Samford University. Currently I am working as pharmacy manager in Pineville, Kentucky. Southeast is a great environment to thrive in, and when you leave you're prepared to succeed.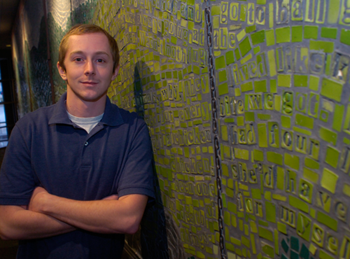 As a high school graduate, college seemed intimidating. I thought I was going to be on my own with no one to help me. I felt lost and was simply hoping for the best. However, what I found here at Southeast was direction. As soon as I stepped on campus, there were signs letting me know: Step 1: Admissions, Step 2: Financial Aid, etc. I thought, Well that was easy. The next thing I knew, I had my schedule in hand and a bag full of books. Everyone greeted me with smiles and really looked like they enjoyed doing what they did. Finding my classes was just as simple. All of the rooms and buildings were labeled, so I located my classes as easily as I had completed registration, and the teachers left us with their personal information on the first day. I didn't only get an e-mail address, but their phone numbers as well and precise office hours. I can definitely say that I was not left in the dark like I had thought coming out of high school.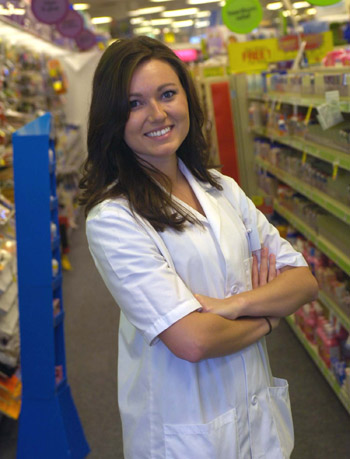 When I graduated from high school, I knew that I wanted to eventually go to pharmacy school. I enrolled at Southeast Community College after completing some courses at a traditional 4-year college. I was able to transfer all of those courses for credit and I was excited to learn that I could complete all of the required coursework for acceptance into pharmacy school right there at Southeast.
My experience at Southeast was phenomenal. I was able to take affordable, challenging courses, all while being close to home. The professors who taught my classes were very accessible and helpful whenever I needed them. They each challenged me to strive for excellence in the classroom and gave me the confidence to pursue my dream of becoming a pharmacist. I felt that they genuinely cared about my education and wanted to see me succeed. In 2010, I had completed my Associate in Science degree at Southeast and was accepted at the Appalachian College of Pharmacy in Oakwood, Virginia.
The Appalachian College of Pharmacy offers an accelerated program where students earn a Doctor of Pharmacy degree in 3 years. It is a fast-paced, intense program and I feel that I have been truly prepared for success in pharmacy school through my education at Southeast. I have just completed my second year in the program and will graduate in May 2013. I will forever be indebted to my Southeast family for giving me a strong foundation for my future career as a pharmacist.
It's never too late in life to attend college, and the best place to start for me has been Southeast. I have wanted to further my education for a long time, and Southeast has been the best choice for me. For many years, I was a stay-at-home mother. I am currently a hairdresser, and now I am a college student pursuing a career as a medical aesthetician. The faculty and staff are so caring and helpful, and my kids have encouraged me every step of the way. As a matter of fact, I attend Southeast with my daughter, Erika, who will soon receive her Nursing degree. Southeast. What a wonderful decision!"
-Deana Garland (pictured right)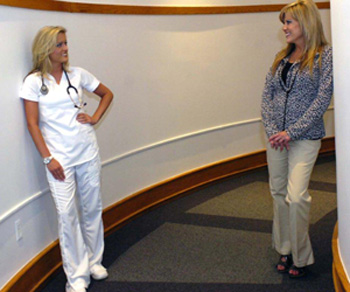 "I am a proud a Southeast student, and I chose to attend here for several reasons. I love the atmosphere and the access I have to my professors. The faculty and staff are truly concerned that you do well and will do all they can to help you achieve your goals. The programs at Southeast are outstanding and so affordable. In the nursing program, I feel like I was able to obtain the knowledge I need to be a safe, effective, and caring health care provider. We learned all of the technical skills necessary, but we also learned ways to meet the physical, psychological, and spiritual needs of our patients. I do not doubt my ability or my skills as a new RN graduate because I feel like the faculty have prepared me with the tools I need to succeed. I will be proud Southeast Kentucky Community and Technical College graduate soon. Southeast was the best choice for me. It is the best choice for anyone who is looking for a rewarding career path."
-Erika Garland (Pictured left)