Leadership
Welcome to Southeast Kentucky Community and Technical College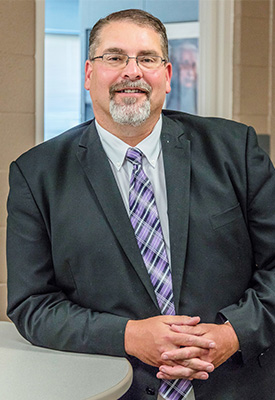 Thank you for your interest in our college! At SKCTC, we pride ourselves in offering relevant, quality courses and programs that put you on track for success.
With 5 campuses serving Bell, Harlan, Knox, and Letcher counties, Southeast has multiple options for those seeking to further their education. From the ultimate in-class experience to online and hybrid courses, we offer learning options to meet your needs and your schedule.
At Southeast, you will learn from a knowledgeable faculty, highly trained in their field. Our staff stands ready to provide extensive support services ranging from academic advising to job placement and transfer assistance.
Our goal is to make sure you get the education you need to get a good job, whether that involves transferring to one of our four-year partners or earning a short-term certificate and going into the workforce. Your success is our priority, and we are committed to providing you with affordable, quality education, close to home. Come visit one of our campuses, and you'll see that you belong at SKCTC!

Dr. Vic Adams, President/CEO