Respiratory Care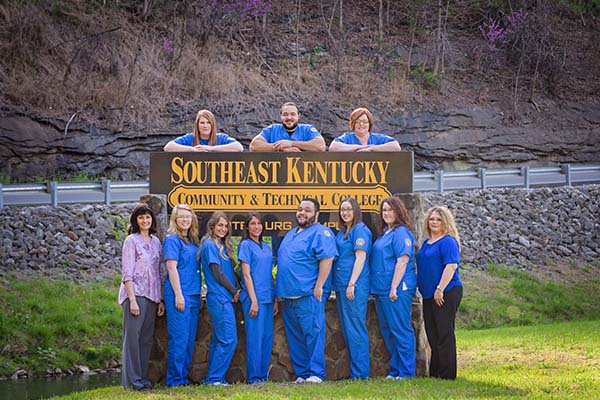 The Respiratory Care program at Southeast Kentucky Community & Technical College offers an Associate of Applied Science Degree.
Completion of the Associate of Applied Science degree makes the graduate eligible to take the RRT exam (Registered Respiratory Therapist).
The program prepares individuals with the basic competencies necessary to function as a Respiratory Therapist.
The curriculum features specialized instruction in basic sciences, mathematics, communications, anatomy and physiology, as well as Respiratory Care Program coursework.
The program consists of school based classroom lecture, online supported courses, and laboratory experiences coordinated with clinical experience in hospitals and other health care settings.

Respiratory Care Program Purpose & Goals
Provide instruction necessary to prepare graduates to function as competent Respiratory Therapists who have competence in the cognitive (knowledge), psychomotor (skills), and affective (behavior) learning domains of Respiratory Care as performed by registered Respiratory Therapists.
To help satisfy the need in the local and regional communities for competent Respiratory Therapists.
Mission Statement
The mission of the respiratory therapy program is to provide the instruction and resources necessary to enable students to develop the knowledge, skills, and attitudes which are necessary to become competent Registered Respiratory Therapists.
Links