Kentucky Safety Training Institute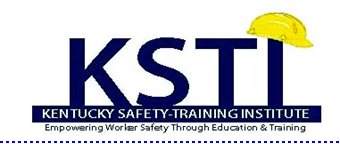 Worker Safety is Our Priority
Kentucky Safety Training Institute offers customized safety training at our site on the Middlesboro Campus of Southeast Kentucky Community and Technical College. We can also bring the training to you with our mobile training unit. Our training team has a combined 100+ years of experience in technical education, heavy equipment operation, diesel mechanics and OSHA 10 and 30 hour training. We have a long tradition of providing safety training for National Park Service employees and have traveled all over the United States to provide training.
We offer training in heavy equipment operator safety using a combination of classroom presentation, state-of-the-art simulators and hands-on field exercises. Topics covered in the safety training include basic safety, highway work zone safety, lockout/tagout, fire safety, loading and unloading equipment, pre-shift inspections, job hazard analysis, emergency preparedness, fall protection and scaffolding. We offer equipment training on bulldozers, backhoes, graders, excavators, articulated loaders, skid steel loaders, farm tractors/mowing equipment, snow removal equipment, and heavy dump trucks.
Classes are tailored to specific needs using equipment particular to each site.
Let us design customized training to meet your needs! For more information, contact:
Sherri Clark
Southeast Kentucky Community and Technical College
Workforce Solutions
Office (606) 248-2224