Southeast student receives 2022 Doss Family Scholarship
December 15, 2022
Sarabeth Alcorn is this year's 2022 Doss Family Scholarship recipient. Founded in 1995, the
Scholarship was established for students planning to major in business.
Anyone who knows anything about business knows that things are constantly changing. Sarabeth
understands this firsthand as an adult student who returned to school. Although life has thrown
difficulties her way, Sarabeth has not lost sight of what's most important: an education and a
successful future.
Erica Farmer-Miller, Southeast advisor and recruiter, reflects on Sarabeth's incredible journey
at Southeast. While advising her, Erica saw resilience like no other. From working full-time at
ARH to maintaining an excellent GPA, Sarabeth "stayed the course."
Alcorn's brilliance in the classroom has offered her a tremendous opportunity with Phi Theta
Kappa, Southeast's honor society. Phi Theta Kappa recognizes students' achievements and
provides opportunities to grow as scholars and leaders. To join PTK, students must maintain a
3.5 GPA and complete 20 hours of study.
"Sarabeth has worked hard and is determined to succeed, even when things become difficult," said Erica. "She has pushed through loss, hardships, and adversity. She never gave up."
"Being the first in my immediate family to graduate from college, losing my mother before
graduating was tough, but having the support of my husband, Joe, and other family members
allowed me to finish, and I am thankful for their extra push," Sarabeth said.
Sarabeth's determination and encouragement from family members led her to graduate this December with an associate of arts degree. She plans to transfer to the University of the Cumberlands to pursue a bachelor's degree in business administration.
"I am so very proud of her," said Erica.
Although Sarabeth faced some challenging times, it did not stop her from enjoying her two years
at Southeast.
"My favorite thing about my time at Southeast is that even with my classes being online, each
instructor did their best to provide a learning environment much like that in the classroom. They
show true concern for their students, and I feel this college wants success for each one of us,"
said Sarabeth.
When asked why she chose Southeast, Sarabeth was eager to share:
"Southeast, simply put, has given me a choice. A choice to decide my own path and to learn at
my own pace. My advisors and other Southeast faculty listened to my wants, needs, and concerns throughout this whole process and helped me choose a career path to be proud of. While my college journey is not complete, I am proud to say I made the choice to begin my college success with SKCTC."
For more information about scholarship opportunities at Southeast, contact Kim Hobbs at 606-
248-0143 or KimA.Hobbs@kctcs.edu.
For more information about Phi Theta Kappa at Southeast, contact Jacob Craiger at 606-589-
3247 or JCraiger0001@kctcs.edu.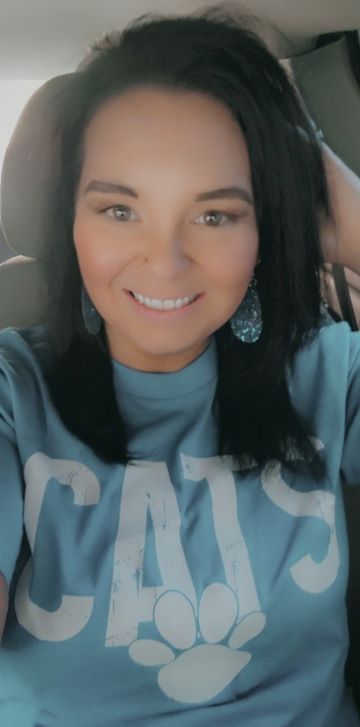 Sarabeth Alcorn was awarded the 2022 Doss Family Scholarship.