Southeast grad Tyler Watts creates bright spots in Southeastern Ky
Whitesburg, Ky-Southeast graduate Tyler Watts is using his artistic talent to bring joy to children in Letcher County, Kentucky, a region devastated by recent flooding. Known as the Post-it Picasso, Watts has been decorating storefronts in downtown Whitesburg with his Post-it masterpieces.
According to Tyler, he was moved to create his signature murals in the downtown area to create something "positive, bright, and colorful" for local children.
"All these kids saw were gutted out storefronts and piles of debris beside of the road," he said. "I wanted to create a bright spot in a dark time."
Tyler waited several weeks to approach businesses about using their storefronts for his murals because he wanted to help as much as possible with cleanup efforts. Now he has completed his seventh mural in a series that includes Hello Kitty, Burt and Ernie, Elmo, Cookie Monster, and other easily recognizable children's characters. Each mural takes a full day to complete.
A math teacher at Letcher Elementary for the past 10 years, Watts seems an unlikely artist. Several years ago, he was looking for a creative way to decorate his classroom, and he came across the idea online. With some guidance from his wife, Jessica, an art teacher, he began experimenting with Post-it notes in his living room. Now not only does he use Post-its to create beautiful art, but he uses them as a tool for teaching math.
"The students learn how to calculate area and perimeter, and they learn how to calculate how many packs of 90 they will need for a given project," he said.
A few years ago, 3M, the company that manufactures Post-It notes, saw an opportunity to support Tyler. The original manufacturer of Post-it notes, which is located in Cynthiana, Ky, provides him with enough material to complete a given project. According to Tyler, some of his larger projects, including murals at the Harry M. Caudill Memorial Library in Whitesburg and Alice Lloyd College, can take over ten thousand Post-Its and up to two weeks to complete.
These projects have taken Tyler, Jessica, and their eight-year-old daughter Lilah—also a budding artist— to many different locations. Wal-Mart, Corp. invited him to the company's headquarters in Bentonville, Arkansas, where he reproduced the new Wal-Mart logo, an effort that has been demonstrated at company meetings globally.
In the meantime, Tyler is happy to teach, something he "always wanted to do," and to help his community.
"Now when I see a child pointing to one of my murals from the backseat of a car, it makes it all worth it," he said.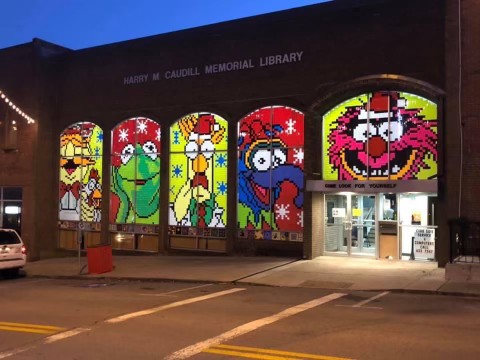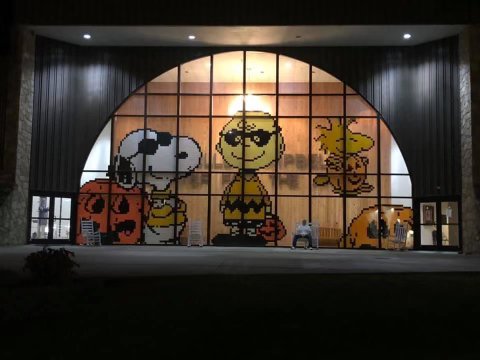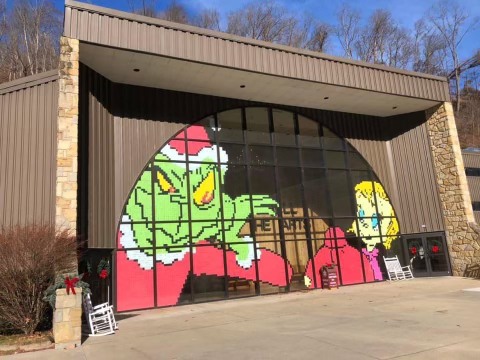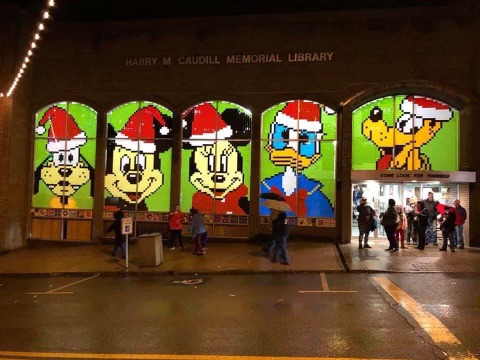 The murals Watts creates for the public library can take over 10,000 Post-it notes and two weeks to complete.