Two Gen Grill opens on Southeast Middlesboro Campus
July 31, 2022
Middlesboro -- Offering the Southeast and Middlesboro communities a fresh new option, Two Gen Grill will officially open Monday, August 1, on the Middlesboro Campus.
Located in the grill area next to the bookstore, hours of operation this week will be 8:00 a.m. – 2:00 p.m. Monday, Tuesday, Thursday, and Friday. (Closed Wednesday.) Breakfast will be served from 8:00-10:30 a.m. and lunch from 10:30 a.m. until closing.
On Monday and Tuesday, the featured drink of the day will be strawberry boba green tea or lemonade. The soup of the day will be loaded potato, and fresh baked sweets are Reese's mini-Bundt cakes and pineapple upside-down mini-Bundts.
On Thursday and Friday, Reese's coffee is the drink special, and Burrito bowls are the lunch special. Sweets treats will be cheesecake and Kool-Aid pie.
"We are excited for this opportunity to serve the public as well as Southeast students and employees," says owner and operator Courtney Eldridge, who is also mom to five-year-old Arabella and one-year-old Liam. "I am calling it 'Two Gen' because one day I'll want to bring in my daughter. This all started with the two of us baking treats together."
Eldridge says that patrons are encouraged to call in orders to avoid wait times at 606-248-2353.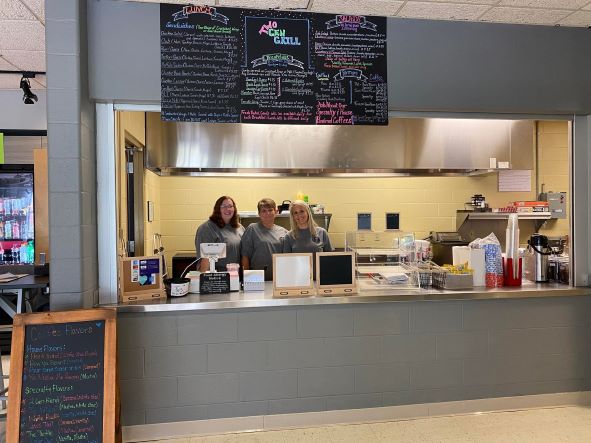 From L--Two Gen Grill employees Leatha Givens and Kaelyn Cole join owner Courtney Eldridge in the Southeast Middlesboro Campus grill.
Burrito bowls will be the lunch special this Thursday and Friday at Two Gen Grill.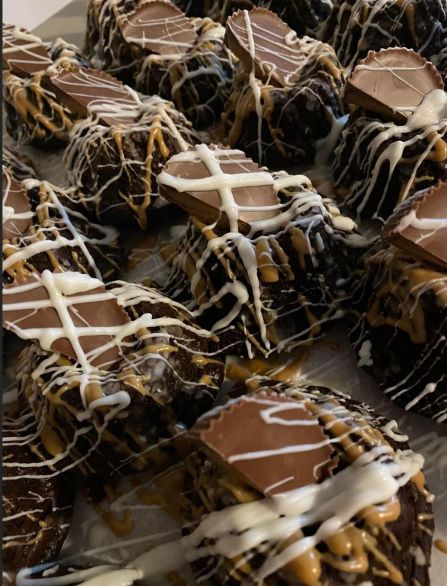 Reese's mini-Bundt cakes are among the featured desserts this Monday and Tuesday at Two Gen Grill.