Southeast's Air Conditioning Technology program prepares graduates for jobs that are in demand year 'round
July 8, 2022
"Everybody wants to be cool in the summer and warm in the winter," said Southeast graduate Doug Grills. "In this field, I know I'll always have a job."
After 15 years of working underground, Grills earned his diploma as a heating, ventilation, and air-conditioning mechanic from Southeast. Currently, the married father of two works for Turner's Heating and Cooling in Bledsoe, a small business owned and operated by a relative who is also a laid-off miner.
"I went from using my back to using my head, but it's still hard work," he said.
Thomas Smith earned his associate degree in general occupational/technical studies as well as the diploma and various certificates. After working in the field for several years, he joined the faculty at Southeast where he coordinates the Air Conditioning Technology program, replacing longtime Professor Roger Bowling who retired in 2021.
When asked what led him to apply, Smith said, "I wanted to share my knowledge and experience with the people in my community and train a new generation of workers in the heating, ventilation, and air conditioning (HVAC) field."
In addition to the diploma, Southeast's program, located on the Harlan and Middlesboro campuses, offers several certificate opportunities, including Environmental Control System, Domestic Air Conditioner and Furnace Installer, Refrigeration Mechanic, Chiller Maintenance, Boiler Maintenance, and Environmental System Repair Helper. This fall, Smith plans to implement a new refrigerant training program for the January 2023 changeover from 410a to A2L, 454B.
"Students can be certified by the EPA which gives them wide-ranging job opportunities," said Smith. "Many of our certificates can be earned in one semester. That means students can join the workforce and simultaneously work towards more advanced certificates in our classes."
This format enabled Grills to work part time for an HVAC company while he earned his diploma. Although he considers his layoff and return to the classroom "the hardest thing I've ever been through in my life," he is grateful for this new beginning and encourages others to consider the program:
"The longer you're in the field, the better it gets. The more you learn, the higher your pay scale. Licensing and experience make you more valuable."
For more information about the Air Conditioning Technology program at Southeast, contact Thomas Smith at 606-589-3237 or tsmith0820@kctcs.edu.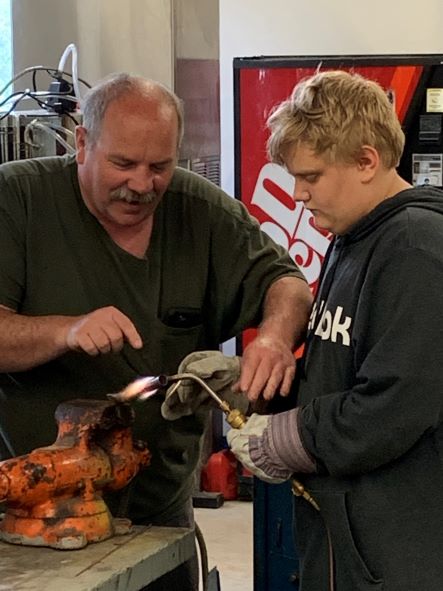 At Southeast's Camps for Kids on the Harlan Campus, Thomas Smith teaches a young participant to braze copper pipe.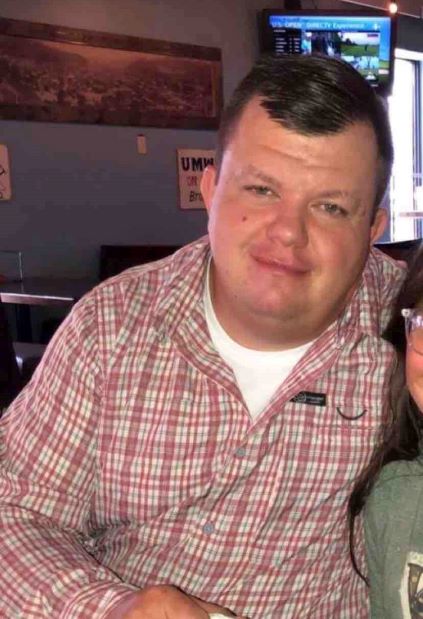 Former coal miner and Southeast graduate Doug Grills has made a new start as an air conditioning technician.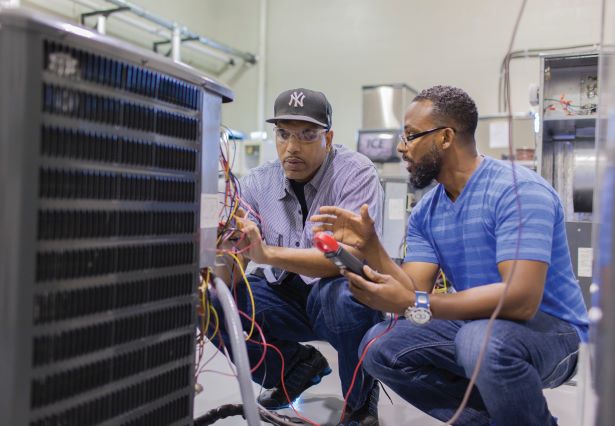 Southeast's Air Conditioning Technology program gives graduates a wide range of job opportunities.