Southeast Student Success: Frank Robinette goes from recovery to work
Harlan, Ky -- Born and raised in Harlan, Kentucky, Frank Robinette had a self-described "good childhood" and "great family." By the time he graduated from Harlan County High School in 2011, however, his family had been shattered by an unexpected loss.
"When I was 16, we found out my mom had cancer," said Frank. "She died two weeks later. By anyone's standards, I am comfortable saying I handled it poorly."
Only two days after burying his mother, Frank was introduced to his first pill and "never looked back."
According to Frank, he functioned well for a while, joining the Army National Guard during his senior year of high school and leaving for basic training shortly after graduation. He continued to "maintain" for the next decade although his six-month stint in basic training was the longest he went without being high.
"I got back to town from basic and went to the dealer's house before I went home," he said. "Right back at it again."
Frank secured a job at Valvoline in Lexington while continuing to serve in the National Guard. By age 21, he had worked his way into a management position. Although he was doing well "by most standards," he admitted, "I was a time bomb."
After a breakup with a girlfriend, which he also "handled poorly," Frank tried meth for the first time.
"Granted, I don't know of any meth success stories, but you would have thought I was trying to win medals for how fast things could go badly," said Frank. "Within six months of my first use, the great job was gone, the nice townhouse was gone, and my vehicle was seized. At the same time I got my first felony charge, and for all intents and purposes, my life had burned down around me. I watched as every material and relational asset I had in life went away. And I didn't care. I was happy to watch it all burn as long as I could be high while I watched it."
The felony trafficking charge did nothing to slow Frank's downward spiral.
"At the time, I saw it as street credit that would serve me well in my new chosen profession as a drug dealer. Why not? I didn't have anything better to do, and I thought a felony meant any hope for another life was over," he said.
With charges pending in Kentucky, Frank wound up serving jail time in Ohio. After his release, he continued dealing in Kentucky, accumulating "more felonies than I can remember," and spent much of his time homeless and miserable.
The turning point came after he began serving a three-year sentence on the first trafficking charge.
"I completed a behavioral modification program called MRT. The perspective I gained from that program changed my life. I learned that no matter how bad things got or whose fault it was, if I wanted it to be better, I was the only hero that I could or should expect to fix it. So I decided that was exactly what I'd do," he said.
After making parole, Frank returned to Harlan to face the pending charges he had there.
"If they had given me the maximum sentence that I was charged with, I'd be about 10 percent through my 30-year sentence right now," said Frank.
Instead, he requested drug court, and "for some reason completely beyond me they agreed to give me a chance. I didn't deserve it, but the best part about grace is that it makes life not fair. But, I did and still do try to live like I'm trying to earn it."
Participants in the drug court program are expected to either work or to enroll in college classes.
"I figured if I did both, I'd get twice as much done," he said.
Frank hesitated to enroll immediately because he believed his earlier false starts and poor transcript would hurt his chances of being accepted. Then his caseworker introduced him to Southeast recruiter Erica Farmer.
"I go to meet her and she's so sweet and positive and upbeat it's contagious. I told her about the concerns I had about getting back into school, and she never batted an eye. I didn't even know if she heard me. All I heard were 'no problems!' and 'you're going to do greats!' I guess some of her general enthusiasm for life rubbed off on me because so far she's been right," said Frank.
In 2020, Frank earned his associate in arts and associate in science degrees, and he is a senior at Lindsey Wilson College with plans to graduate in fall 2022. He also works as a peer support specialist at a residential substance abuse and mental health crisis stabilization unit for Cumberland River Behavioral Health in Corbin.
Frank said that Southeast gave him an invaluable opportunity "to make the most out of a time in my life where I was just starting to put myself back together. And the progress I made during my time there gave me the confidence to succeed in life."
Frank also credited his father and two brothers for supporting him throughout his recovery.
"They are very important to me," he said. "I wouldn't be here without them."
When asked what advice he would give to someone who is currently battling substance abuse and is not sure where to turn, Frank offered encouragement.
"You're not alone. Don't suffer in silence," he said. "No one can help if you won't help yourself; and the first step towards helping yourself is asking for a hand. Recovery is out there."
Those in crisis related to substance abuse may call Cumberland River Behavioral Health's quick response team, which is on call 24/7, at 606-526-9552.
"The team is made up of some pretty incredible people who really do want to help," said Frank.
For more information about programs at Southeast, call 1-855-246-7528, visit our website at http://southeast.kctc.edu, or drop by your nearest campus today!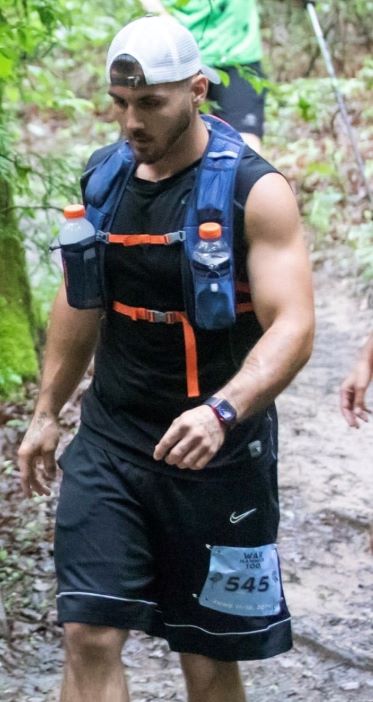 Frank Robinette found his path to success at Southeast.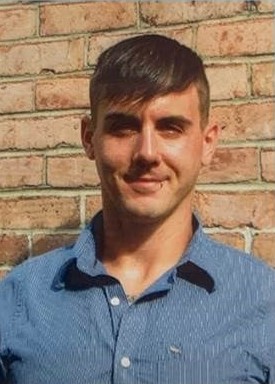 Southeast graduate Frank Robinette uses his journey through recovery to help others.