Southeast makes IDEAS a reality for local professor
When Clint Field joined his friend Joe Johnson for a friendly round of board games, he never expected to find a new way to enhance student learning. However, when Johnson revealed that some of the game pieces had been made with 3D printers at Southeast Kentucky Community and Technical College, Field saw the opportunity he had been looking for.
A doctor of medicine and assistant professor of anatomy and physiology at LMU, Field had been searching for affordable, anatomically correct models to use in his classroom.
"All too often, they were either too expensive or out of stock," said Dr. Johnson, associate professor of physics at Southeast.
Johnson invited Field to visit the maker's space on Southeast's Middlesboro Campus. The IDEAS center—Innovation, Design, & Entrepreneurship at Southeast—is equipped with 3D printers, laser printers, and other tools to help bring the ideas of aspiring entrepreneurs to reality.
According to Southeast President Vic Adams, "Someone may have an idea for a new tool or a widget that could be used in business or industry, but that person cannot afford the cost of producing a prototype. Our 3D printers will allow these aspiring entrepreneurs to create that prototype free of charge."
The space has been made possible by a generous contribution from Toyota Tsusho. "We are grateful to our friends at Toyota Tsusho," said Dr. Adams. "Strong partnerships allow us to stay ahead of the curve, and this one is no different."
Southeast's partnership with Toyota Tsusho is unique in that the company will provide mentors to consult with entrepreneurs about getting a patent, introducing the product into wider markets, and guidance with legal considerations. Currently, the IDEAS center is available to members of the community on weekdays from 9:30 a.m. until 4:30 p.m. with plans to eventually expand those hours to include evenings and weekends.
"Southeast strives to provide our communities with quality, affordable education and workforce options here in our own backyard," said Dr. Adams. "This space offers us an additional way to fulfill this mission, and we are excited about the opportunities that it will bring into our community."
As for Field, the space has enabled him to bring new tools into his classroom: an inner ear, a heart, a skull that fits together with magnets, and the musculature of the face and neck.
"Anatomy is a visually-oriented field, so models are essential for learning. 3D printing allows inexpensive, custom-made models to be built for any learning level," said Field. "My own university students have benefited from the variety of models I would not have been able to produce without this technology found at Southeast."
For more information about the IDEAS center, call Matthew Warren at 606-248-0679, email at mwarren0043@kctcs.edu, or drop by the Southeast Middlesboro Campus.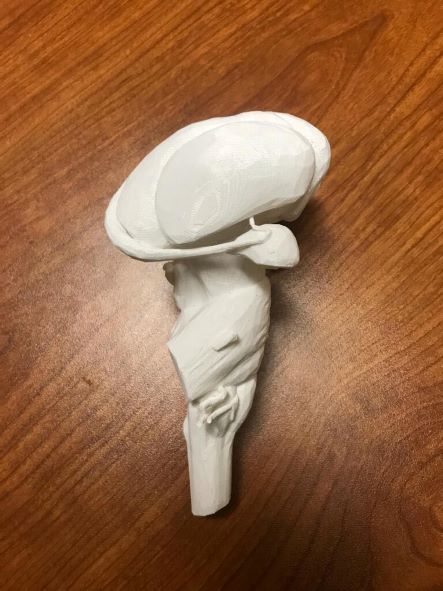 Inner Ear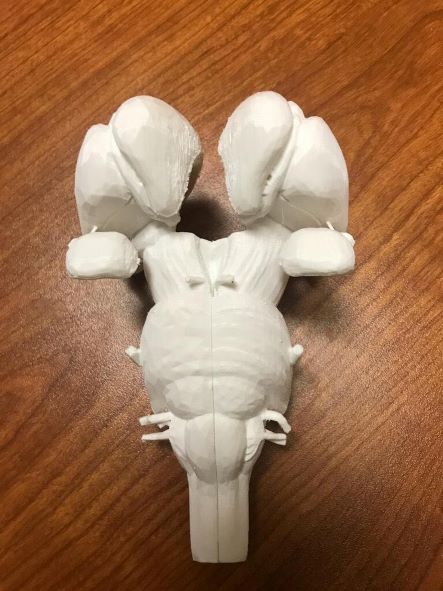 Brain Stem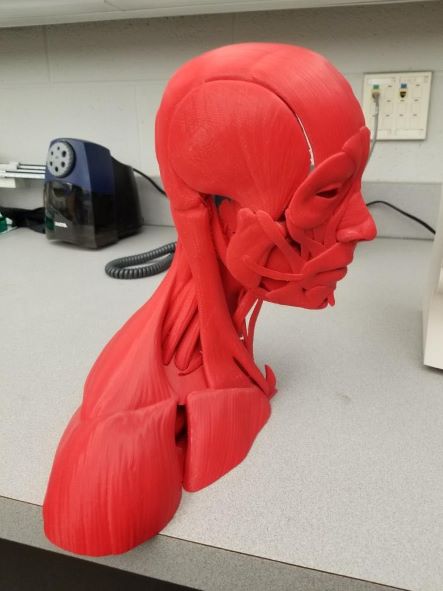 Side of Head and Shoulder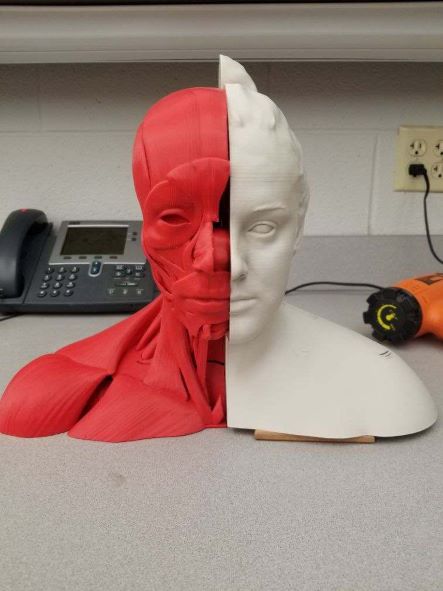 Two Split Faces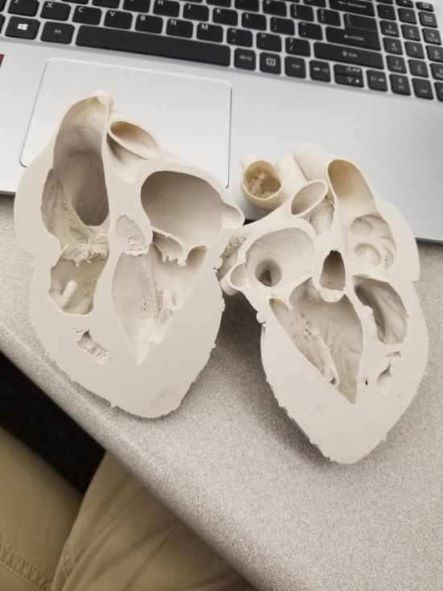 Heart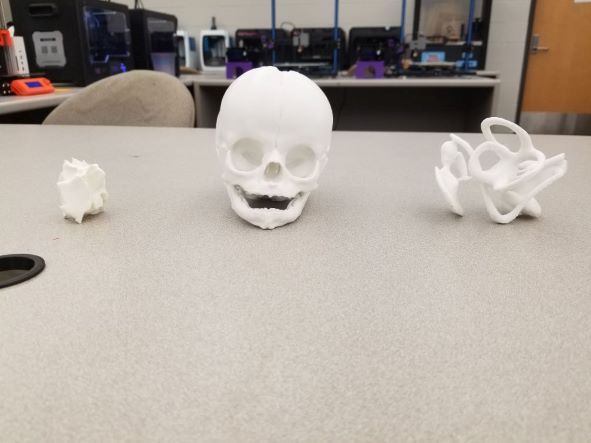 Skull