Work Ready Kentucky Scholarship provides free tuition for manufacturing training
Published on Oct 15, 2021
Harlan/Middlesboro/Cumberland, Ky – October is Manufacturing Month, and Southeast Kentucky Community and Technical College is proud to be the primary provider of manufacturing training in the region. All of the programs are eligible for free tuition through the Work Ready Kentucky Scholarship Program (WRKS).
The Work Ready Kentucky Scholarship program provides up to 60 hours of tuition for those who qualify. Over at 2,600 course options are available in high-demand programs in manufacturing and other industries including health care, business and information technology, construction/skilled trades and transportation/logistics. For more information go to https://workreadykentucky.com/
Southeast has more than a dozen advanced manufacturing partners and aligns its programs with local business needs, preparing students to walk out of college and into a good paying career.
Dennis Lay, who will complete his fourth and final semester in air conditioning technology this December, has used the Work Ready Kentucky Scholarship to help him earn his diploma.
"This scholarship has been a great benefit to me," he said. "It has helped me to get the schooling I need, preparing me to go to work.
Dennis has already been hired by Archer Air Conditioning Services in Knoxville, and he will begin working later this month.
Hundreds of students have taken advantage of the manufacturing programs at Southeast. These programs include:
Computerized Manufacturing and Machining
Welding Technology
Electrical Technology
Industrial Maintenance Technician
Air Conditioning Technology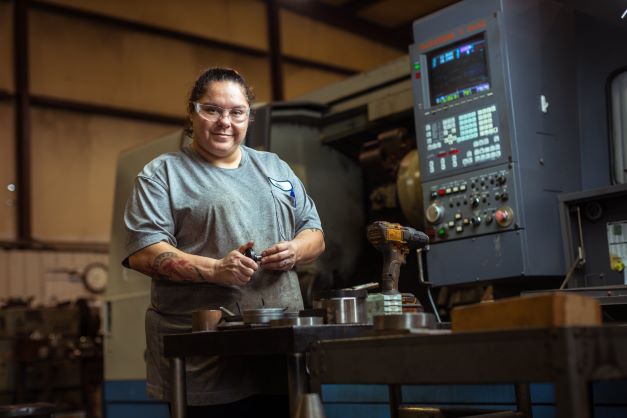 For more information about the Work Ready Kentucky Scholarship, drop by your nearest campus or visit https://workreadykentucky.com/ or call 833-711-WRKS.