Southeast welcomes Dr. Melissa Humfleet, coordinator of nursing
Faculty and staff at Southeast Kentucky Community and Technical College have a new team member. Dr. Melissa Humfleet has accepted the position of nursing program coordinator.
"We are excited to have Dr. Humfleet at the helm of our nursing program," said Southeast President Vic Adams. "She is highly qualified and brings a wealth of experience to the College."
The London, Kentucky native considers nursing to be a calling, something she felt strongly even as a young girl of 12. After high school, she earned an associate in nursing from LMU, an institution she chose for its small size and family atmosphere. After some encouragement from her mother, she pursued bachelor's and master's degrees in nursing from Eastern Kentucky University.
Dr. Humfleet continued her nursing practice at Baptist Health Corbin for 22 years. It was during that time she agreed to serve as a part-time clinical instructor for LMU. Before long she realized she had found a second calling--as a teacher.
"God called me into nursing and He called me into teaching," she said.
In 2004, Humfleet began teaching at LMU full time as a nursing instructor. A self-professed lifelong learner, she later earned an Ed.S. from Lincoln Memorial University and a DNP (doctorate of nursing practice) from UT Chattanooga. Following completion of the DNP, Humfleet received rank as an assistant professor. Throughout her years as a nursing educator, she maintained her nursing practice.
Despite this professional balancing act, Humfleet says her first calling is family--sons Andrew (10) and Luke (14), daughter Rachel (26), and 15-month-old granddaughter Alyana. It was the welcoming family atmosphere, she said, that let her know Southeast was the right fit.
"I am thrilled to begin this new chapter at Southeast," she said. "I am grateful for the opportunity and excited to get started growing the program."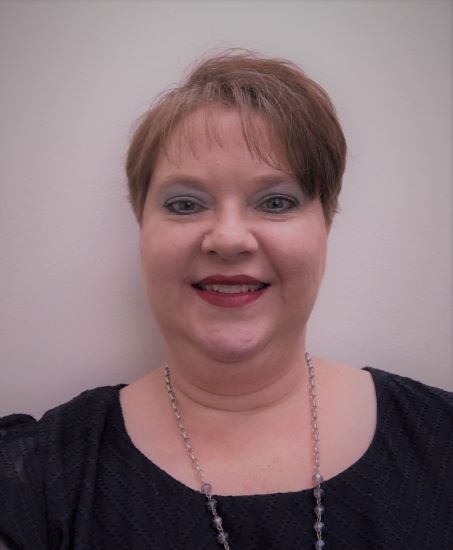 Dr. Melissa Humfleet joins the faculty at SKCTC as nursing program coordinator.