College for the Real World
Online doesn't mean on your own.
The real world is unpredictable. Why pay more? Education for ½ the price.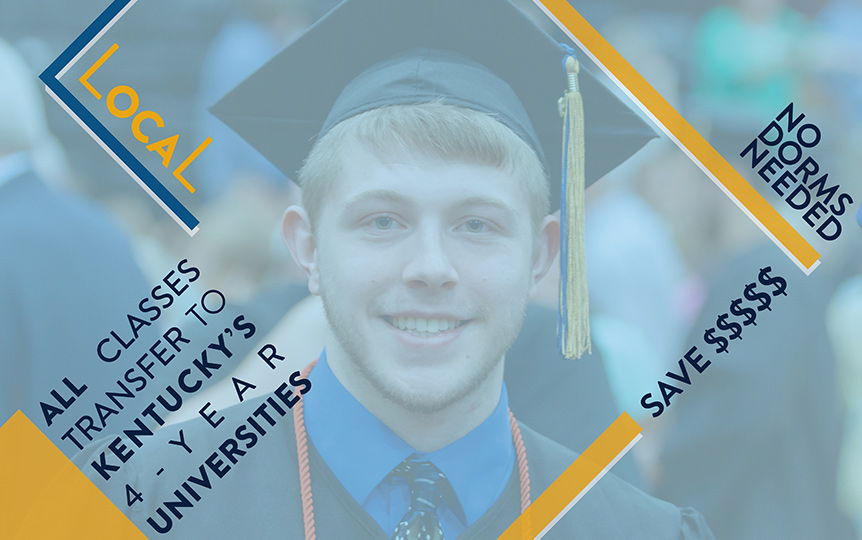 We're here for you
During these uncertain times, we are still committed to you. It can be very hard to try to decide on a college or your future career with so much going on in the world. But together, we can enjoy classes that advance your goals, in a safe environment, and earn a better life.
Your Future Career is Waiting
An education from Southeast can lead to a career with job security such as:
Nursing
Information Technology
Manufacturing
Emergency Medical Technician
Automotive Technology
Or transfer all of your classes to any of Kentucky's 4-year universities
The biggest advantage of earning your education at Southeast is that you will be able to complete your education for a fraction of the cost you would pay at a 4-year university, and you do it on a flexible schedule that works for you; our main goal is your success!
#SKCTCStudentsFirst
Tuition Comparison
University of Kentucky
$12,484
University of Louisville
$11,976
Western Kentucky University
$10,802
Northern Kentucky University
$9,912
Eastern Kentucky University
$9,266
Murray State University
$9,168
Morehead State University
$9,038
Kentucky State University
$8,500